R. Kelly Talks To Reporters After Release From Jail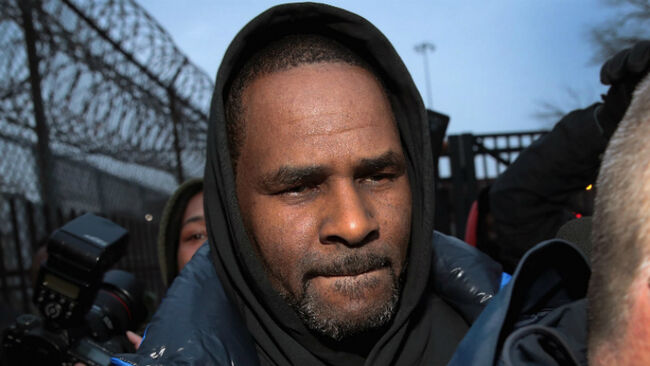 R. Kelly is a free man once again.
The disgraced singer was released from jail on Saturday morning (March 10) after he forked over $161,633 he owed in back child support to his ex-wife Drea Kelly, TMZ reports.
Following his release, Kelly spoke to reporters about his upcoming legal battle, stemming from the ten counts of sexual abuse chargers against him. "I promise we're gonna straighten all this out. That's all I can say right now," he said. "I love my fans."
According to TMZ, Kelly was released on Saturday with help from a "benefactor."
As previously reported, the 52-year-old singer was taken into police custody on Wednesday (March 6) after failing to pay child support. Kelly's return to Cook County Jail came nearly two weeks after he surrendered himself to authorities after being charged with 10 counts of aggravated criminal sexual abuse. Despite being given bail, the 52-year-old singer remained in police custody for three days because he was not able to come up with the $100,000 cash (he need 10% of his $1,000,000 bail to leave custody) needed for his release. His bond was ultimately posted by a 47-year-old woman by the name of Valencia Love, who identified herself as a "friend" of Kelly's in court documents, according to The Chicago Sun Times.
The R&B singer's Wednesday arrest followed the airing of his explosive interview with Gayle King. As previously reported, the disgraced singer exploded with frustration and anger when addressing the multiple claims of sexual abuse against him. While he denied the claims, he also blamed the parents of his alleged victims for "selling" their daughters to him.
Kelly's court hearing for his sexual abuse case is set for March 22.
Photo: Getty Images