Paris Jackson Breaks Silence On 'Leaving Neverland' Claims Against Her Dad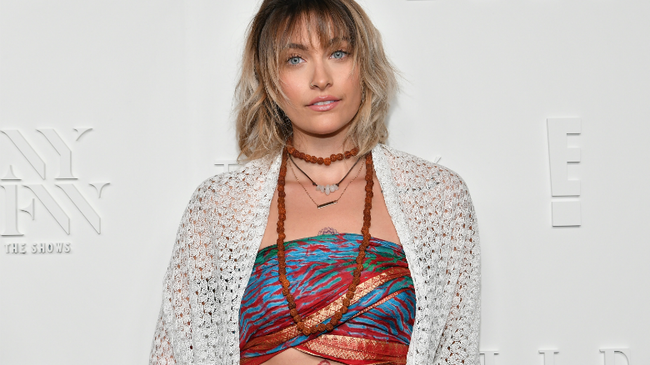 Paris Jackson is turning a blind eye when it comes to the controversy of Leaving Neverland, the HBO documentary which chronicles the allegations by James Safechuck and Wade Robson that her father, Michael Jackson, sexually abused them as children.
Earlier this week, MJ's famed daughter took to Twitter to offer some subliminal messages that many assumed were in reference to the scandal. "Y'all take my life more seriously than i do. calm yo tittaaaaysss," she wrote in a message to her 1.32 million followers, before giving some further insight into her state of mind. "I didn't mean to offend by expressing that t*tties should be calm, i know injustices are frustrating and it's easy to get worked up. but reacting with a calm mind usually is more logical than acting out of rage and also.... it feels better to mellow out."
In a follow-up tweet, the 20-year-old star suggested folks "smoke some week n think about the bigger picture." "Chillax my dudes," she added to the message. Still, the reaction was strong, particularly when one fan seemed focused on how the movement has started to peel away at the late entertainer's legacy. "So..... not love and peace and trying to carry that message out? tabloids and lies are the bigger picture? i'll pray for you," she told the fan. "yeah they do that to everyone with a good heart and tries to make a dfference but do you really think that it's possible to tear his name down ? like do you truly believe they stand a chance ? relax and have peace."