Kimora Lee Simmons Shades Lori Loughlin After Daughter Gets Into Harvard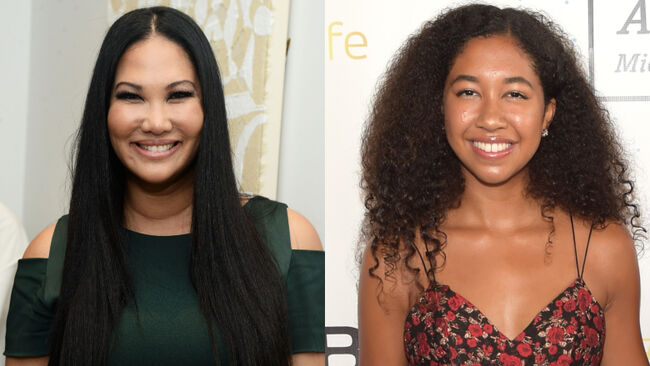 Aoki Lee Simmons got into Harvard University on her own merit!
Kimora Lee Simmons' youngest daughter — she's only 16 — announced her acceptance to the prestigious university on Thursday (March 28) while surrounded by her mom, brother, and step-father. "I'm only 16 and I'm going to Harvard baby! Insert emotional crying face," she captioned a video of her in tears after finding out she was accepted. "thank you so much to every single person who helped me along the way. I am excited and honored and so so grateful. 👩🏽‍🎓👩🏽‍🎓👩🏽‍🎓 #harvard2023."
In her caption, Aoki also made sure to include her mom's joke about the now infamous college admissions scandal, as she quoted Kimora taking a jab at Lori Loughlin and her husband, Mossimo Giannulli, who allegedly falsely claimed their daughters were rowers, amongst other things, so they could be admitted to the University of Southern California. "@kimoraleesimmons 'thank god you got in on your own honey cause you can't row' 😂😂😂," Aoki included in her caption.
Later, in videos shared to Aoki's Instagram Story, Kimora continued the joke saying, "I'm so glad you did this on your own merit. You are super smart and you can do everything and anything you set your mind to [...] You cannot row, your soccer skills are just a minimum. I know you play volleyball and you're really good at volleyball, but it's not like your 6'4 and you're gonna get in on that."
"This is the way to go," she added. "Nobody can take that from you."