R. Kelly Pleads Not Guilty To Sex Crime Charges In New York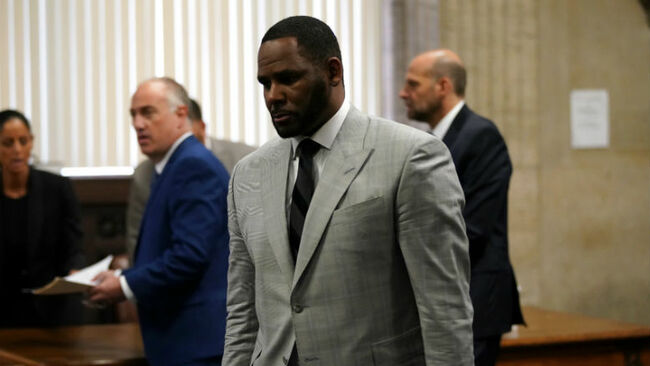 R. Kelly pleaded not guilty on Friday (August 2) to charges that he sexually exploited five young women and girls who attended his concert, as per the Associated Press. Once again, the 52-year-old singer was denied bail.
For his court hearing, the disgraced R&B singer was joined by his attorneys Douglas Anton and Steven Greenberg, while his girlfriends Joycelyn Savage and Azriel Clary were in attendance with two other family members. His other allegations include child pornography, hiding the fact that he had an STI and asking his alleged victims to call him "daddy." Among the five females include some who he "arranged to meet him on the road for illegal sex," according to court documents. His lawyer hit back, arguing that the women in question were never forced into anything and that they sought his attention.
Additionally, the singer was also accused of violating the Mann Act, which prohibits the transportation of women and girls across state lines for the purpose of prostitution or any other immoral purpose, dating as far back as 1999.
Prior to the hearing, the singer was nowhere to be found. As per reports, he had been transported on a plane from Chicago to New York, but his attorney couldn't locate him. He eventually showed up to the Metropolitan Correctional Center to enter in his plea in front of many supporters. Meanwhile, R. Kelly still remains on trial in his home city of Chicago. He has remained behind bars since his arrest on 18 federal charges in July and is scheduled to reappear in court on September 4 for a status hearing on those same charges.