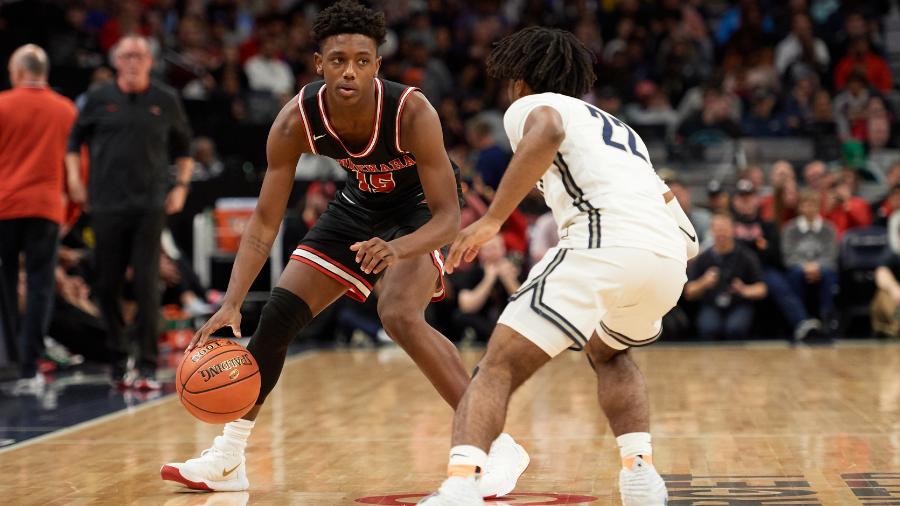 In a new interview with TMZ Sports, Master P shared that he's landed a $2.5 million endorsement deal for his son Hercy Miller. There is just one small problem, it seems that Hercy will have to wait until the NCAA changes its rules to allow student athletes to be paid for their name, image or likeness.
In November 2020, the NCAA unveiled a series of proposals that would allow college athletes to make money beginning in August 2021. However, a major stipulation allows schools to prevent the athletes from acquiring deals that are conflicting with existing contracts the school has arranged.
Hercy, who is 6-foot-3 and 180-pounds announced in March that he will be attending and HBCU, Tennessee State University. He chose the HBCU over Division I college programs like LSU, Vanderbilt, UCLA, and the University of Southern California.
The contract would make Hercy the highest paid college basketball player in the nation, according to Mater P.